How we get your tickets online for sale within 60 minutes

Note: Our set-up services are generally free. We derive our income through bookings. Whenever you sell a ticket, we charge a small fee to cover our services. You can decide whether to absorb this fee within the ticket price (you get slightly less) or to pass it on to your customers (they pay slightly more).

#1: You contact us and provide the details
You contact us and brief us on your ticketing requirements. We will advise you how we propose setting up your tickets and what we will need from you. We then provide you with a link to an online form. This form, which you complete, gives us the information we need on your event or attraction, including your business or event organiser details.
#2: We set up your tickets
We set-up your event or day-admission ticketing solution in accordance with your wishes - from simple ticketing for single-date events to more complex time-slot a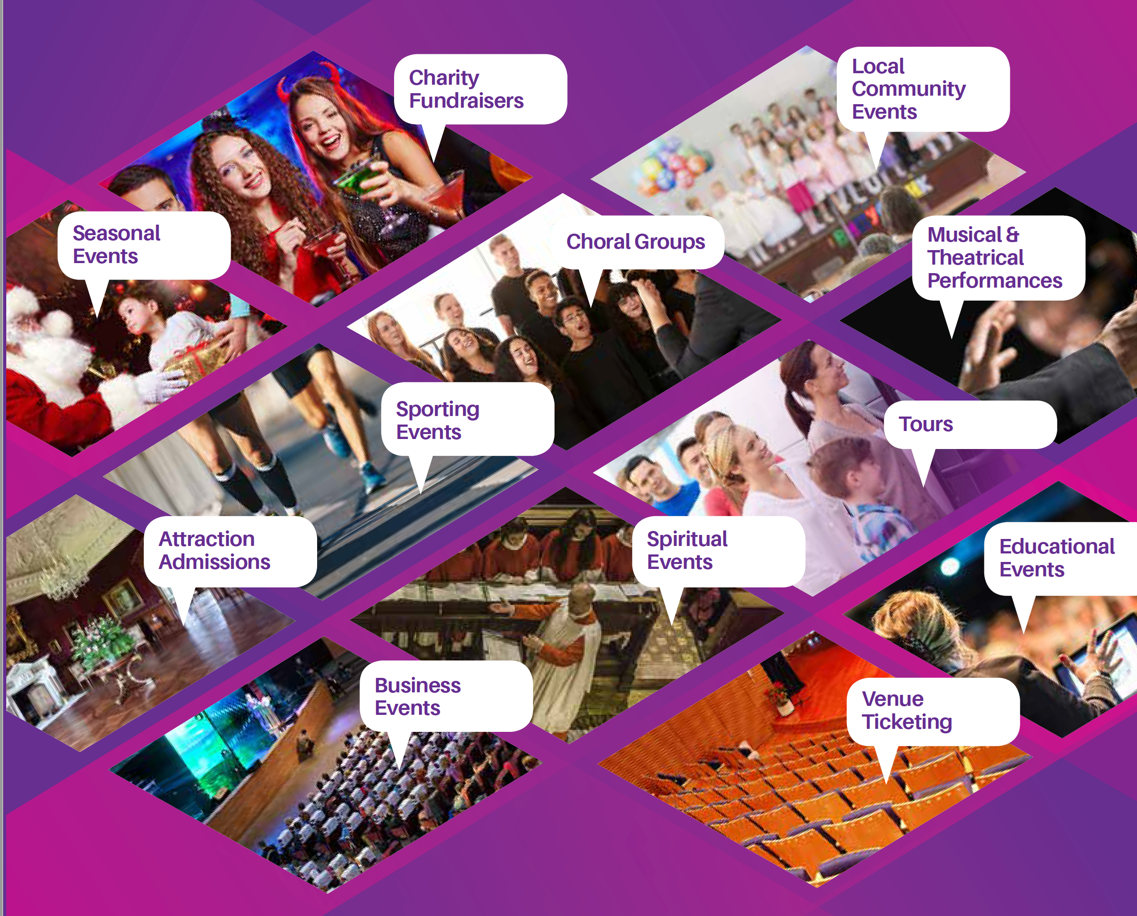 nd calendar ticketing. We also set up all the admission types and prices, and attendance capacity controls by dates and timeslots, as appropriate.
#3: Your event profile
If you have your own website or social media platforms and are going to profile your event or attraction admissions there, we will provide you with a link to your tickets to place on your platforms. Once you use this link, it provides a seamless booking journey for your customers.
If you don't have your own platforms, we can profile your event on BookEventsIreland.com or one of our other consumer websites.
#4: You are now ready to sell
Within 60 minutes of providing your event details, and once you have checked and signed-off that all is in order, you are ready to go and actively sell your tickets. We manage all customer payments via Stripe - a global leader in secure payment technology. Your customers receive their tickets instantly, as a PDF, both on their desktop PC or mobile device and also by email.